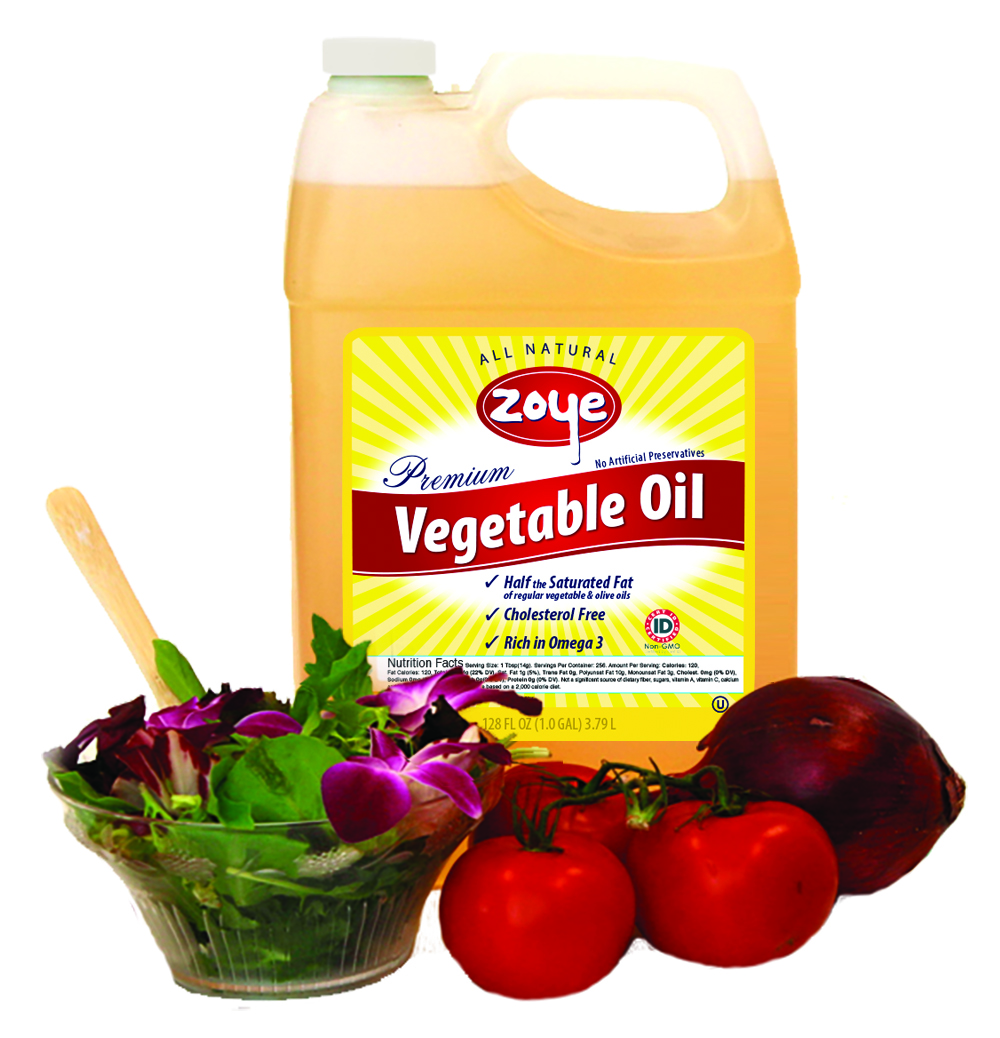 Product Benefits:
Cooking with Zoye Premium Vegetable Oil is a healthier alternative to ordinary vegetable oil! Zoye is a 100% soybean oil high in polyunsaturated fats that have been credited as being part of a healthy diet. It's a versatile oil that is trans fat free, cholesterol-free, and low in saturated fat.
Product Application:
Cooking

Sautéing

Frying

Baking
Marinades

Salad Dressing

Stir-frying

Vinaigrettes
Correct Handling:
Store at room temperature.
Any oil will burn if overheated. If oil smokes, reduce heat.
Remember, oil will pick up flavors if stored near items giving off strong odors.
USDA Commodity Product Code B-664 (Low-Sat Vegetable Oil).Ingredient: Low-saturated fat 100 percent pure soybean oil.