Premium Vegetable Oil
Zoye® is one of the most versatile oils in your kitchen. It is a light cooking oil that won't overpower your recipes. Zoye allows the richness of your ingredients to come through, enhancing the flavor of your foods.
Despite its light flavor profile, Zoye has a smoke point of about 475° F and is stout enough to be your everyday frying oil.
Naturally low in saturated fats and rich in Omega 3 and Vitamin E, Zoye is a healthier choice. It has half the saturated fat of both regular vegetable oil and olive oils.
Zoye is gluten-free, dairy-free, cholesterol-free and does not contain major allergens. Click to learn more.
It is also a non-GMO product. Click to learn more
Discover the Zoye of Cooking
But-R-Lite
Zoye But-R-Lite® is a high-quality cooking oil infused with natural butter flavor that can replace butter virtually anywhere in the kitchen.
It's versatility surpasses other butter substitutes and is perfect for frying, sautéing and as a pan coating. It is delicious as an oil for popping popcorn and also works well as a flavorful topping for corn-on-the-cob, pancakes, popcorn and much more.
But-R-Lite is gluten free, dairy free and has no artificial flavorings or preservatives and is available with sea salt added or sodium free. Click to learn more.
Making a yummy Harvest Salad with Zoye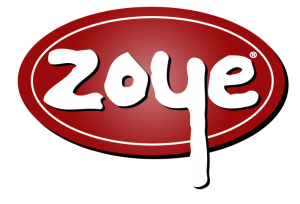 Zoye Oil on Lifetime Network.