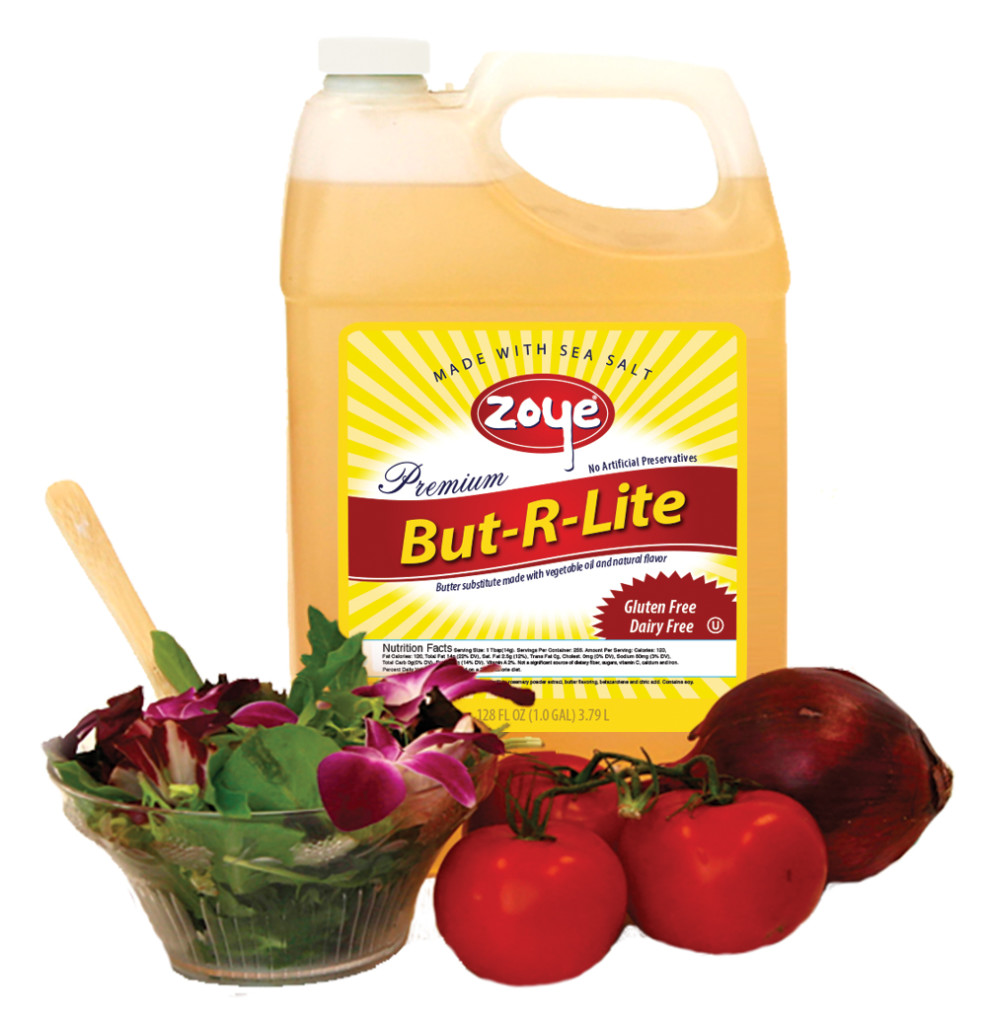 Product Benefits:
Zoye But-R-Lite® is a healthier butter alternative. With natural butter flavor and sea salt, But-R-Lite can be used at high heat for all your cooking and baking needs. Dairy, gluten, cholesterol and trans fat free, it is also great for vegan based recipes. But-R-Lite is perfect for popping popcorn and is equally delicious as a popcorn topper. It can also be used as a flavoring for corn on the cob.
Product Applications:
Grilling

Salads

Cooking

Soups, sauces, gravies
Sautéing

Broiling

Seasoning

Liquid butter alternative
Correct Handling:
Store at room temperature.
Any oil will burn if overheated. If oil smokes, reduce heat.
Remember, oil will pick up flavors if stored near items giving off strong odors.
USDA Commodity Product Code B-664 (Low-Sat Vegetable Oil) Ingredient: Soybean oil, soy flakes, sea salt, soy lecithin, rosemary powder extract, butter flavoring, beta-carotene to help protect flavor.